Felt And Insulation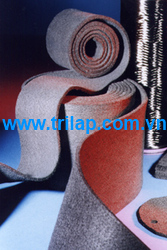 Focusing on the needs of industries such as aerospace, semiconductor and photovoltaic, metallurgical, optical fibre manufacturing, glass processing and ceramics, Morgan AM&T has developed a wide range of carbon and graphite felt and cloth materials unequalled in performance.
Carbon and graphite felts are available in thicknesses from 1/8" to 1" and in standard widths of 44" and 49". Custom widths and shapes can be cut to your specification.
Our site in Fostoria, Ohio was the first ever processing site for carbon cloth in the world. We continue to produce carbon and graphite cloth and graphite tape in a range of grades and widths for a number of applications, including NASA's space shuttle.
For applications where contamination is a performance factor, our industry leading purification treatment ensures demanding high tech processes are afforded the high purity levels they require.